It's doesn't matter what stage of your intimate relationship is in, going out to the best place for candlelight dinner could be one of the most common date activities.
However, when every couple are doing the same, how are you going to make your romantic dinner date special and memorable? Do you have any plan B in case any unforeseen disaster that could ruin your date?
Therefore, selecting the right restaurant for a romantic dinner could make or break your date. As a matter of fact, if you are in the beginning stage of the relationship, the restaurant that you choose would be the key factor in deciding if there will be another date in future.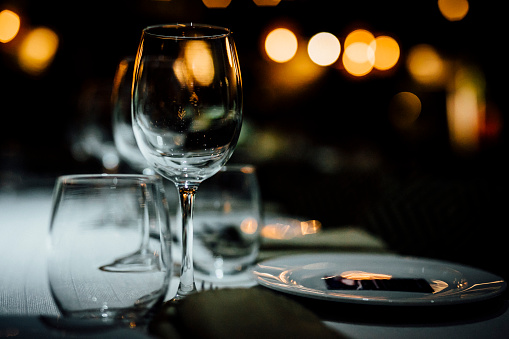 This article is not trying to ratchet up the pressure or set your nerves on edge but choosing a perfect restaurant for your date need more than effort. So, here are some of the considerations that you could make your date one of a kind.
Tips to Pick the Best Restaurant for Romantic Date
1. Know the Taste Buds of Your Date
For someone who new into this kind of relationship, you might have several questions popping up in your head of what type of cuisine does he or she would like. Well, many would think that the easiest way is to figure out by asking your date directly where they would like to go for dinner.
But don't do this. Why? Firstly, no one wants to make the wrong choice which could end up in contradict opinion and frustration in the end. It also takes some of the magic and extra effort in creating a perfect date at the best fine dining restaurant in Malaysia.
So, if you can't ask, how can you figure it out? Start with what you know about them. Check your date's social media which might provide a significant clue and idea about what kind of restaurant and cuisines they love from there.
2. Atmosphere, Atmosphere, Atmosphere
Needless to say, that having an ideal atmosphere that could amplify the romantic vibe would be the key for kindling the relationship. If you want to be able to gaze into each other eyes and have a meaningful conversation, you need to ensure that the restaurant that you choose could make it possible.
Some of the steak house in Kuala Lumpur isn't just about the food; it all about how you could enjoy the experience to the fullest. If you want to have some privy and dine peacefully, then choose the restaurant that could give a sense of peace while enjoying delicious dinner.
3. What is your Budget?
Up to this point, you should have whittled your list of possible restaurants down. Make sure to choose the restaurant that falls within your budget. Spend some time doing research and figure out what the cost of an average meal at each of the restaurant.
You do not want to the restaurant to enjoy the best wagyu beef Kuala Lumpur and have an immediate panic after learning the price. If your date does enjoy a simple date, this would be great as it helps you to spend less on that day! Book a table today at Marble-8.
4. What About Music & Vibe?
If the environment doesn't allow you to have a peaceful conversation, then you might need to consider another option again. Just imagine that the loud banging of music, it definitely will cover up the conversation.
However, if you do enjoy some slow music or dance, it would be a perfect opportunity to get close to each other. In the end, avoid going somewhere dancing or with loud music unless your date enjoys it.